Two months, 16 employees, four (brutal) days for setup and design, one tight budget...and voilà!
We have officially cut the ribbon on our brand new LA office!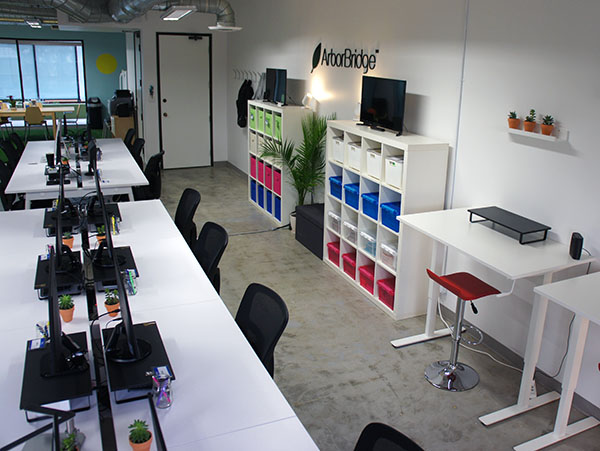 Back in the summer, we knew we needed an office upgrade and we knew needed it badly.
So the search for our new headquarters began. Now, anyone who rents property in Los Angeles knows it's not easy to find an affordable, decently maintained space in a short period of time. But that's exactly what we had to do. We went from office to office (with a couple warehouses in between), from West LA to South Bay. We came across a few gems, but somehow managed to settle on this: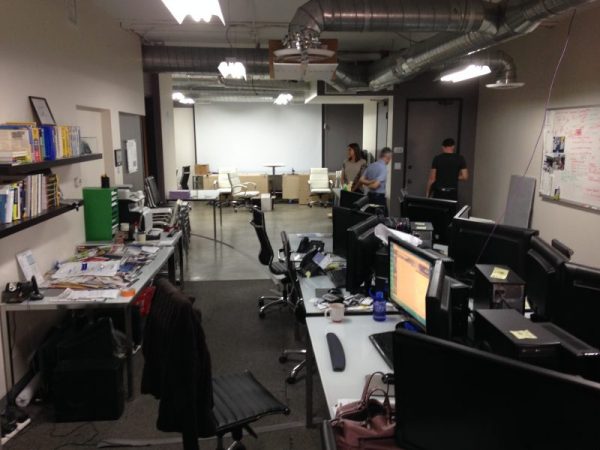 The word "impressive" doesn't come to mind, right? Maybe "dark," "cluttered," and "overall sad" are better descriptors. But if you consider the size of the main work area, opening up windows to create more natural light, and general cosmetic touch ups (AKA a total makeover), the space becomes something entirely new. And that's exactly how we looked at it.
Come November, the lease was signed and the work began. Once the previous tenants moved out, renovations were underway to ensure that the space catered to every employee's needs. For ArborBridge, that meant having enough phone and meeting rooms off of the main work area, better lighting, and a fun, inviting atmosphere. All in all, our goal was to create a work environment that promotes health and productivity.
Here's what we knew going in:
There was more than enough room for 14-16 people to comfortably sit in the main work area.
The space would allow us to feature multiple types of work areas if someone didn't feel like sitting at the same desk every day.
We wouldn't have a sink area.
It's probably safe to assume that just about every other element was up in the air. And there were a lot of other things to address. Paint colors, light fixtures, carpet, wifi, where to buy what, general office decor...all keeping our budget in mind. Needless to say, countless to-do lists, shopping trips, and calls were made. It was all hands on deck.
Mid-November snuck up on us very quickly—it was right before the Thanksgiving holiday that things really kicked into gear. Renovations weren't quite done yet, but by November 21, the paint was finished. Now we just had to wait on the floors to get done so we could begin the actual move from our previous office.
Finally, moving day arrived. With the help of some incredible movers (highly recommend Prodigy Moving) and lots and lots of caffeine, we loaded up what was left of our old office and headed over a couple blocks down to the new office.
Of course, we had to take a snapshot of the space before the flurry of boxes and junk flooded it.
[video width="360" height="640" mp4="https://www.arborbridge.com/wp-content/uploads/2016/12/AD09FCAB-3FD3-452C-BB78-F748C259935A.mp4"][/video]

Day 1 Overview:
- Moved all items into the new space
- Set up desk pods (courtesy of Poppin), standing desks (courtesy of IKEA), bookshelves, and lighting fixtures
- Set down artificial grass
- Began arranging smaller meeting rooms
[video width="360" height="640" mp4="https://www.arborbridge.com/wp-content/uploads/2016/12/filtered-4B4D7AC0-17A7-4AEF-B2B3-E1EA40349A0F.mp4"][/video]

Day 2 Overview:
- Set up and arranged all monitors and monitor stands
- Built a lot of chairs
- Installed fancy ArborBridge signage on the Northern wall of the office
- Arranged items in kitchen/eating area
- Continued setting up smaller meeting rooms
[video width="360" height="640" mp4="https://www.arborbridge.com/wp-content/uploads/2016/12/filtered-FB2FF0A5-B69A-454A-A30A-2850AB664869.mp4"][/video]

Day 3 Overview:
- Organized bookshelves (arranged what goes where and in which bins)
- Last minute shopping trips!
- Hung up wall art and decor
- Finished general office decor items
- Mounted TV monitor on wall
- Big clean up
At the end of the day we were just about ready for the grand opening...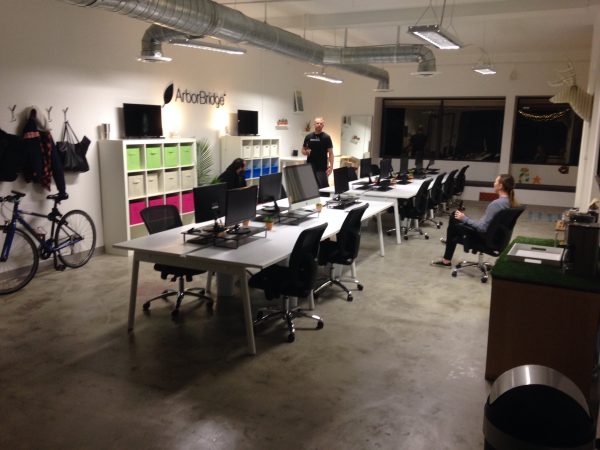 Day 4 Overview:
- Set up refrigerator in kitchen area
- Stocked kitchen area with snacks and goodies
- Stocked coffee and tea area
- Continued general office decor (e.g. bench area by the windows)
- Last minute cleaning
On Tuesday, December 6 we unveiled the brand new office to the whole team (with a little jazz music in the background to complement it).
We successfully created a space where people can work comfortably and happily. While the sink issue was not resolved, we were able to hurdle over nearly every other obstacle. We couldn't be happier with the end result. So, without further ado, here is the finished product!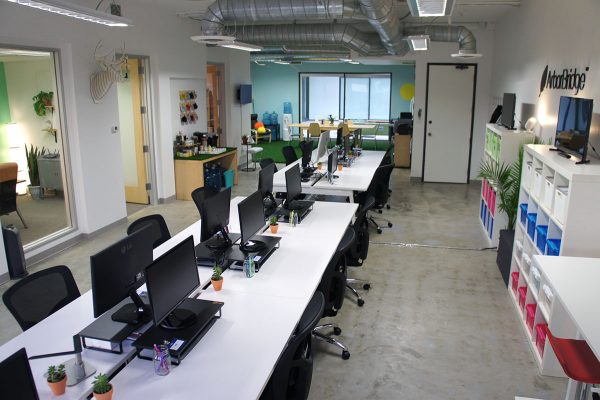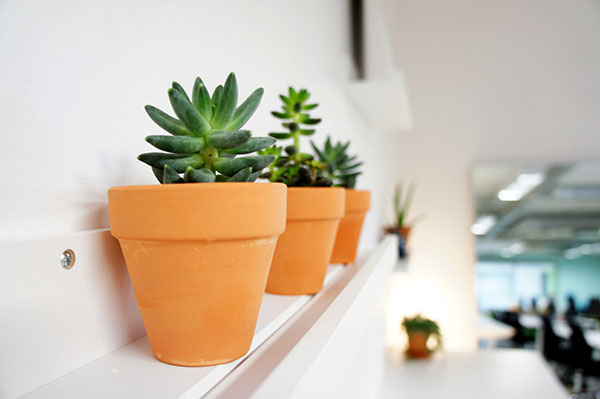 Our new office is located at:
12304 Santa Monica Blvd.
Suite 106
Los Angeles, CA 90025