The Truth about Accommodation Testing
By Mark L. Stein, Ph.D.
Stein Psychological Associates

Many times we receive phone calls from parents or adults seeing if they can get accommodations for standardized tests such as the SAT, ACT, GRE, GMAT, and LSAT. Accommodation testing has changed over the years. Since the enactment of the American with Disabilities Act, the number of testing accommodation request has increased exponentially. The majority of requests are from students with learning disorders and Attention Deficit/Hyperactivity Disorder. For example, to be eligible for accommodations on College Board tests (i.e. SAT, AP), students must have a physical or mental condition that substantially influences their ability to participate in College Board tests. This is called functional limitation. "A student's functional limitation results from his or her disability. It describes how the student's daily functioning is affected, as well as how the student's disability affects his or her ability to take College Board tests. A student's functional limitations should be described in his or her documentation". The challenge lies in the fact that not all functional limitations are directly correlated with aspects of the specific test that one is asking for accommodations. Additionally, the requirements for documentation of a functional limitation are specifically identified by the College Board and other agencies. For example, the inclusion of an Individual Education Plan (IEP) or 504 plans, are not sufficient to obtain accommodations on College Board Tests. In order to obtain accommodations for college, the College Board has outlined seven documentation criteria:
Identify the specific disability by a trained professional, and when applicable, based upon accepted professional standards (i.e. DSM-IV).
The assessment needs to take place within five years of the request for accommodations. (Different time frames are required for psychiatric, visual, and medical disabilities.)
A description of the developmental, educational, and medical history.
A thorough explanation of the testing process along with rationale for the conclusions and tables outlining the corresponding standard or scaled test scores.
An explanation of the impact of any functional limitations.
A description of the specific accommodations being requested along with the accommodations are necessary for the standardized tests.
Demonstration that the person performing the assessment is properly qualified (i.e. licensed/certified).
These guidelines are based upon the requirements of the Americans with Disabilities Act (ADA) and are necessary to ensure the fairness for all the test takers and do not fundamentally alter the standardized tests. By conducting psycho-educational evaluations that meets the criteria for accommodations, whether or not the student qualifies, the parents, teachers, and students themselves are able to receive specific information regarding their learning, which ultimately will help them to obtain their potential on both accommodated testing and in school in general. For more information about our accommodation testing please contact the Dr. Mark L. Stein, President of Stein Psychological Associates, Inc. at 818-789-5035.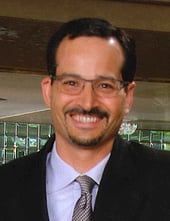 About Mark Stein, Ph.D.
Dr. Mark Stein and his team specialize in assessment and intervention services for both children and adults. His unique approach to the personalization of a testing plan often results in lower costs for families. Based in Encino, Dr. Stein has worked with countless families to identify learning challenges in order to ensure students get the supports they need. We appreciate Dr. Stein's willingness to contribute to our ongoing educational resource blog. More information about Dr. Stein and his team can be found at http://steinpsych.com.